Your Next Adventure is Awaiting
Premium bike rental in Vietnam, from high-end scooters to big bikes. We have an ever-evolving fleet ensuring the best choice of bikes you will find.
Your Next Adventure is Awaiting
Premium bike rental in Vietnam, from high-end scooters to big bikes. We have an ever-evolving fleet ensuring the best choice of bikes you will find.
High-quality bikes to fit everyone's needs. From 110cc to 1200cc, check-out our full selection.
Buy a New Bike in Vietnam
We sort out all necessary paperwork and registration procedures and deliver brand-new bikes plated to your doorstep in record breaking time.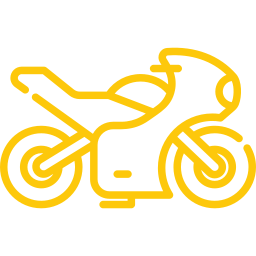 Bike sourcing, mechanical inspections, and bike & paperwork legality check. We will get you the best deal to meet your needs.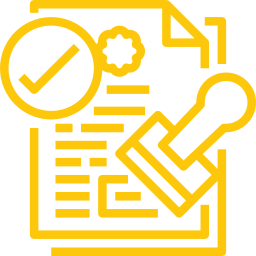 Licenses, Transport, Parking, and More.
Take advantage of our large network of trusted business partners throughout the country for the most convenient services available.
Operating since 2014, we have served thousands of satisfied customers throughout the whole of Vietnam. Our client base comes mainly through referrals and has grown through kind word of mouth being the main key to our unique and ever-evolving business model.
We promise the highest quality of vehicles and by far the highest standard of hands-on customer service. As a matter of fact, The Extra Mile was the very first rental company to start offering brand-new scooter rental from early 2017.
Years Longest Continuous Rental
Best Quality and Reliability Guaranteed
The Extra Mile is frequently praised for a very attentive and high quality of service matching or even surpassing expectations of a European (could this be Global or Western?) standards. Whether it is regarding the maintenance of the bike or to attend an emergency situation, our managers and staff are always ready to act quickly and solve all needs prioritizing the customer's convenience above anything else.
The Extra Mile bike sales and rentals. The best I've ever dealt with, this is from my own personal experiences and dealing with them for over a year. Their bikes are top quality and maintained by proper companies ensuring the quality is of the best you get. Renzo and his team are awesome. Always helping and understanding about your needs. I would recommend them before and above anyone else in Vietnam.
Big shout out to Renzo and his great team… They really go the extra mile to make sure you are safe on their bikes. Well maintained and modern bikes to suit your comfort. Highly recommend to rent your bikes from them, their customer service is quick to reply to any info you require… Wishing you guys all the succes
Great & easy experience! Communicative via whatsapp, they sent pics of available bikes with prices, I chose and they delivered it to my doorstep. Deposit possible via bank transfer even in EUR – convenient for expats and travelers from EU. Pickup of the bike was also very quick and convenient.
Teacher of History, American International School
Thank you Renzo and The Extra Mile team for helping buy my new baby. I can't wait to take it out and get it all covered in mud!!!
Owner , The Wagon Wheel - American Comfort Cuisine
Top notch service from Renzo and The Extra Mile team! This was my second time dealing with them and will definitely not be my last. Each time they have gone out of their way to provide me with the best experience I could hope for. I highly recommend using these guys for your next motorbike rental.
Rented a bike from the extra mile on advice of a friend. Their service was great, bike was clean and in good condition and the prices were fair. They also helped me figure out how to get my license in vietnam as well as navigating the purchase of my own bike as well as lessons. Great full service company that really did go the extra mile!
Make your booking now ! We will get back to you within 24h.