The Extra Mile now offers an array of services to support foreigners with all motorbike-related topics such as rentals, purchases, paperwork, tours and more…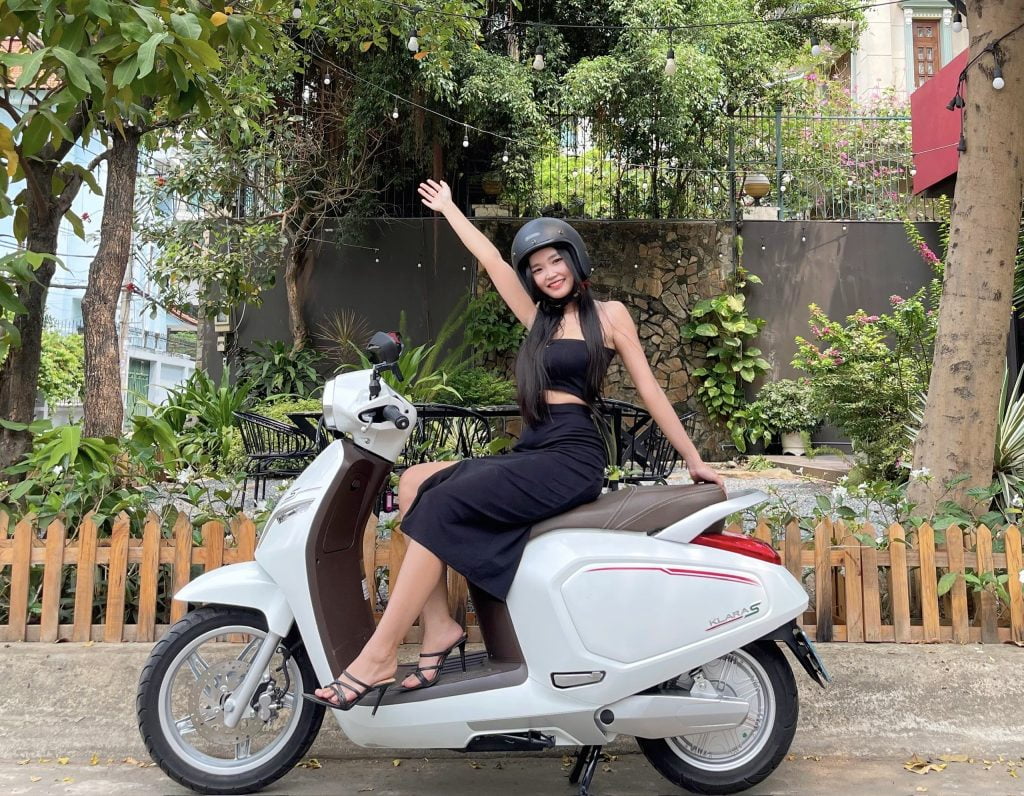 We support you buying and registering a brand-new bike with a Vietnamese plate (instead of the inconvenient foreigner plates.)
How to rent?
We just need a picture of your passport or ID for Vietnamese, your phone number, an address and that's it. 
We send you a contract detailing all the terms and conditions. If you agree, we deliver the bike.
How do deposits works?
The security deposit is paid together with the rental fee. The security deposit is kept until the bike is returned. Once potential damages are assessed, the deposit is returned minus damages if any. Evidently, without damages, the deposit is returned in full.
What are our payment options?
Cash is King in Vietnam!
Though we prefer local bank transfers or Wise transfers for interntional payments.
Other international transfer methods need to be discussed before making the payments.
We accept card payments for rentals only (not for deposits) with an added fee of 1.9% for Vietnamese cards and 2.9% for foreign cards.
Am I allowed to travel?
We have two modalities of rental: city-rentals and road trip rentals.
All of our automatic rental fleet and small manual motorbikes (up to 155cc) are meant for city-rentals which can be charged daily, weekly, biweekly or monthly.
Only some of our automatic bikes and all of our manual bikes are allowed to be taken on road trip rentals. Road trip rentals are charged daily only, though a deal may be made depending on the customer's itinerary and total number of kilometers.
We make use of our strong network to find the best deals and we sort out all the paperwork for the best convenience of the customer.
Can you help me buy any bike?
No. There will be some bikes we will refuse to source. There are brands with bad quality and questionable warranty that we choose not to work with.
Otherwise, we can support with the purchase of almost every motorbike available for sale in Vietnam. Just let us know which bike and we'll tell you.
Do you provide warranty?
Our service consists of purchase assistance and all registration-related paperwork. The warranty is provided directly by the motorbike distributor.
It is not our responsibility to provide the warranty nor maintenance, however we may assist for a fee.
Can you import a bike for us?
No, we only source bikes already available in Vietnam. These may be imports or local production, but they are already here, hence we can make the purchase on site.
We use our large network to find the perfect deal for the customer. We provide a mechanical and legal check.
Can you check any bike for me?
We can support with most fuel motorbikes.
All automatic scooters, underbone, dual-sport and some big bike brands.
We are not able to support with electric bikes other than Vinfast. We do not support with specialized bikes like enduro or motocross bikes.
Why would I need someone to check for me?
Second-hand purchases in Vietnam are tricky. There are several tricks vendors and re-sellers can apply to make the bike seem great, yet after a few weeks bad surprises appear. There are specific types of damages or modifications that could be hidden and affect the customer afterward, worse even is the risk of getting an illegal or stolen bike.
We have an inmense experience in the field and we are able to recognize correct deals very easily. We are also connected enough to investigate a bike legally if needed.
Do you warranty the sale?
No, the shop/seller is the one that may offer a warranty. This has to be discussed between the buyer and the seller.
Our responsibility is only to check the condition and the legality of the bike for the transaction. We can support with communications until the paperwork is finished, but our responsibility ends at the purchase.
We pride ourselves on offering only the highest quality second-hand bikes.
Lessons and Licenses
We provide motorbike driving lessons and we assist with licences conversions and lifetime A2 licence in Hanoi.
Parts and Accessories
We only sell a few products ourselves, but we have a very large and strong network to easily find almost any gear, part or accessory that you may need.
Nationwide Motorbike Transport
We provide this service to support customers sending their bikes to different cities. We have a large network of shippers as well as private pick-up trucks for rescues or simply transport.
Longterm Parking
We provide long-term parking at 300k/month.